Most customers have already heard of tankless water heaters, but what are they exactly and how can they improve your home? Here we are going to take a dive into tankless water heaters so that you can make an informed decision if you might be considering a switch to tankless.
First, let's go over how a standard tank water heater works. A standard tank water heater comes in various sizes and runs on either gas, propane, or electricity – depending on what space and fuel is available in your home. The tank is filled with water from your home's cold water supply and heated to a set temperature. That heated water then is directed throughout your home through the hot water lines. When there is a demand for hot water, such as a sink, washing machine, or shower, the heated water is pulled from that tank.
As water is being used, the tank will continually refill with cold water and begin heating again. Now, if you're filling a large bathtub or many members of your household are taking showers, you have probably discovered that standard tank water heaters have a limit on just how much hot water they can put out. You can mediate this somewhat by increasing the temperature on your water heater. A word of caution: increasing the temperature on your water heater can potentially scald! It only takes 2 seconds of exposure to water at 150 degrees to cause a third degree burn, or 6 seconds of exposure at 140 degrees. Increasing the temperature of your water is never an ideal solution to increasing the availability of hot water for you or your family.
This is where a tankless water heater steps in as the ultimate solution! Rather than a large tank, a tankless water heater is mounted to the wall and is relatively small, especially compared to the large size of a standard tank. Fuel lines are run into the tankless, and vent lines are run out to remove exhaust fumes from the home. We always recommend a tankless be fueled by either gas or propane, rather than electricity. Cold water lines are run into the tankless, and again hot water lines are run throughout the home.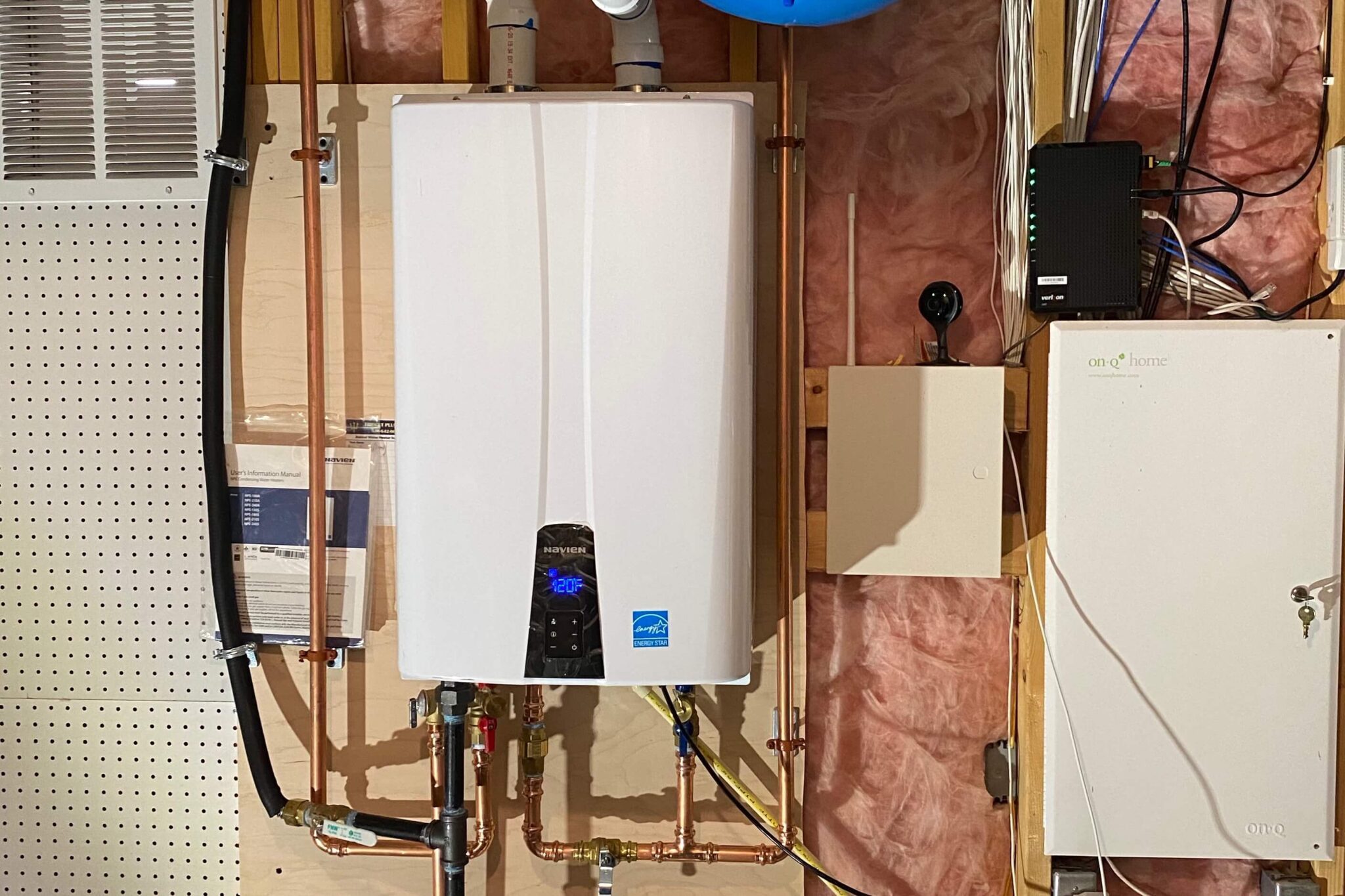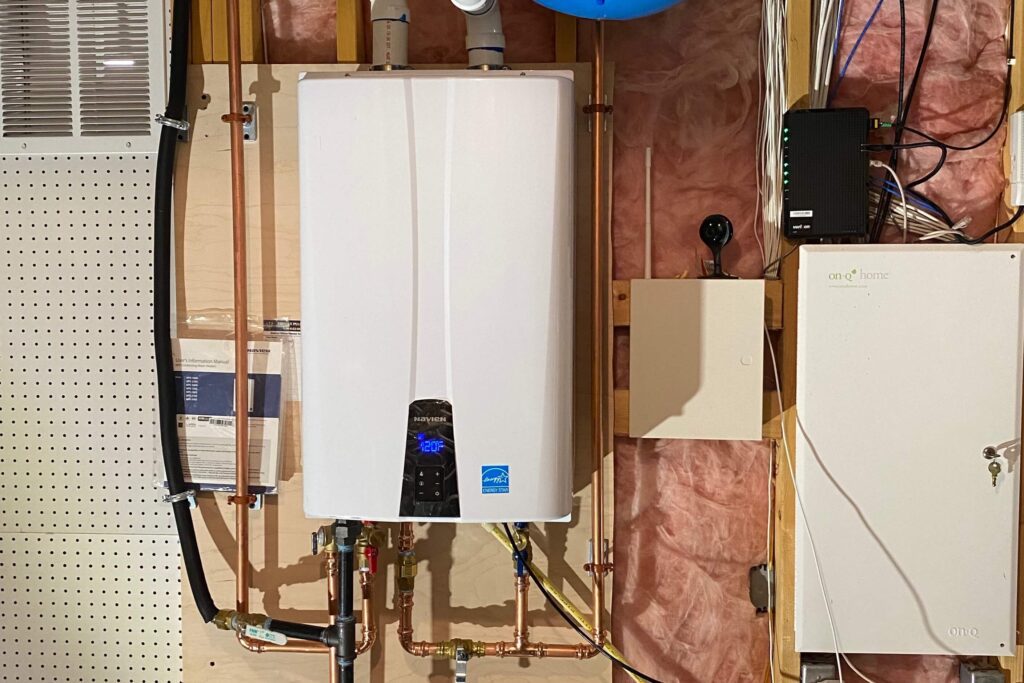 Now as you can see, a tankless water heater does not hold a volume of pre-heated hot water. Instead, it heats the water rapidly on demand to a set temperature. As you use a faucet, dishwasher, or shower, the tankless begins heating and will continue heating as long as hot water is in use. So what does this mean for your home? A never ending supply of hot water! There will be no more planning shower schedules around other hot water needs to ensure a hot shower.
Want to learn more?  We offer FREE in home estimates on all water heaters, including tankless!  Give us a call today at 540-642-0023!